(Please enjoy this guest blog post from my friend and mentor Ferny Ceballos)
Network marketing LEGEND Lisa Grossmann and I recently sat down to talk about the future of the Network Marketing industry.
In case you're not familiar, Lisa is an international top producer in her company, a long time mentor of mine, a mentor to mentors, and a seven-figure annual earner in network marketing.
She's also an in-demand strategic consultant for many network marketing company's executive teams and top leaders.
Basically, when she speaks, it's a good idea to listen…attentively.
Watch our conversation below, or read the summary after the video, which encapsulates the most important points.
First of all…
With all the new technology available today, including the gizmos we carry around in our pockets that provide instant access to social media, the opportunities to build your business more efficiently have increased tremendously.
Think about it for a moment:
The Internet and social media play a significant role in our DAILY lives—how we socialize, communicate, and keep in touch with our friends and family is massively influenced by technology.
It's no secret that…
Everyone is on Facebook!
(…or Twitter.) 
And if you're not already, know that you can leverage these platforms in direct sales and network marketing.
Social media has helped many network marketers quickly grow their business, enabling them to instantly reach out and connect with a near-infinite supply of new prospects—which is awesome!
But, there's one thing to remember…
"Technology changes; human nature never does."

– Lisa Grossmann
So, on one hand…
Today's technology offers incredible opportunities to extend your reach 
And connect with people more efficiently and effectively.
Not to mention that it has allowed people to grow their businesses faster and more economically.
But, on the other hand, although technology is wonderful…
It can also be confusing.
There is so much coming at you, so much noise in the market place; people don't know who to listen to or what to do.
So, you need someone to help you simplify things, and lay out a PROCESS for you.
Here's what's really important about this idea:
If the process works, you will get results.
And if you've got a robust process, you can change out the components within the process, and you will still get results.
I know this is a bit abstract, so let's dive in a little deeper…
What are processes? 
As some of you may know, I studied engineering at M.I.T. and worked in the aerospace field for a few years after I graduated.
In engineering, we were taught processes.
And I learned to love processes, even after quitting my job.
Now, when I started in network marketing, even though I was told what to do, I wasn't taught an actual process for achieving the desired outcome.
Of course, in the offline world there are leaders that have developed processes they teach their teams, but I wasn't taught any of those at the time.
But it wasn't until I went online and learned marketing skillsets that I discovered a process for selling and building an organization.
That's why I appreciate the value of a process.
Now, I understood that not everyone would be "techno-savvy," and most people likely wouldn't be able to replicate what I was doing at the time.
But, I also knew that processes will fundamentally always stay the same—whether it's a recruiting process, or a selling process, or whatever else we had to do in our business.
Therefore, I could turn around and teach my team the process and they could implement it online or offline.
Okay, I know this is still a bit abstract…
So if you are struggling to understand the concept of a process, bear with me and let me explain it in another way.
Do you wash your dishes? 
Now, I am not asking if you like washing them, because most people (myself included) don't.
But here's the important point…
People have had to wash dishes since whenever dishes were invented.
Okay, so why am I asking you this?
Well, because dish washing is a process.
You wash, rinse, dry, and finally put them away.
It's a tried and true process!
It is a simple process, really.
But it takes a good deal of time.
And for most of human history, you could only hand wash one dish at a time.
That all changed recently, though.
Queue the dishwasher… 
Lo and behold, with a dishwasher, you can miraculously wash and dry LOTS of dishes at the same time.
Now you rinse them and put them in the dishwasher, the dishwasher washes them and dries them, and finally you put them away.
Much more efficient, right?
But think about it…
Did the process changed?
No…it didn't!
The process remained the same.
The only thing that changed is that you've replaced the manual washing and drying with the dishwasher.
Essentially, you automated those parts of the process, leveraging technology to speed up the amount of dishes you can wash at one given time.
In any business nowadays, technology can help improve processes and save you time.
And in network marketing, technology is definitely aiding people in compressing their time, getting more done, and reaching more people.
Make no mistake…
Technology is helping to explode network marketing!

Okay, so it's no secret that selling has always been part of network marketing.
But the sales/recruiting step is only a part of a long process; it's only one piece of network marketing.
And, importantly…
Recruiting alone does not make for a successful network marketing business.
Broadly, in network marketing, there is a basic process that works, and that is CONNECTING with people.
And Facebook and the other social media platforms are accelerating your ability to connect in an exponential and global way.
Your success in network marketing is through building a network.
And, of course, building a network involves human interaction.
Well, that's exactly what you see happening on social media…
Social media has helped to accelerate the global growth of networks—and the interaction, communication, training, coaching, and information exchange between those networks.
Now the thing to remember is that…
Network marketing is about community 
And communities, done properly through social media, can now be built globally.
As I mentioned before…
Selling, recruiting, and enrolling are only part of the process of network marketing.
And before social media, there were not many great tools to build a strong community.
Before, if you had the skills and had a good process, you could build your empire from a spare bedroom in your house using your phone.
Now, you can do it from anywhere in the world with your cellphone.
However, you still need the ability to transfer people from the selling process, into the enrollment process, and finally to help them get started on your team.
This is the magic of creating a community.
Again, let me reiterate…
Many people think recruiting is everything 
And although it is definitely a part of network marketing, it's certainly not all that's required to build a successful business.
You need to create a community that people want to be a part of.
And within that community you need to have a place for everyone.
With a strong community you won't need to be in a perpetual recruiting mode.
You must have within your community a space for people to climb to whatever heights they want to climb, and get the education and connection to join you in the process of growing the community.
Case in point…
Lisa has built enormous businesses, and although she is a good recruiter, she hasn't personally done that much recruiting.
She discovered a novel approach…
When she found a person she could work through to reach other people, she'd stop recruiting, and maximize that person's earning potential.
Because one person can create a big community or a big group of people.
That is more valuable, short-term and long-term, than just generating a bunch of sales transactions (i.e. recruiting).
After all, you don't want to be chasing after people and recruiting forever just to replace the people that are leaving your team, right?
The three different types of people in business…
You've no doubt met at least one or two of these characters before…
The closed-minded, who are going to quit or never join, and probably never be happy no matter what you do. You don't need to worry about them.
The ones waiting, always waiting for something—for the kids to go back to school or the company to come out with the greatest product you've ever seen, etc. Let them wait; it's their business.
Those who are ready, ready to work, and ready to go, right now. Those are the people you always want to be focused on.
Number "3" folks, are the people you never want to see leaving.
So how do you do that?
Well, it comes down to this…
Train and coach your peeps! 
Many enthusiastic distributors sign up so many people, so quickly, that the "#3" people wind up neglected while precious time is wasted chasing after the "#1" and "#2" types.
See the problem, the misallocation of energy and focus?
When you have somebody who's ready to go, you have to be there to go with them!
Focus on your potential producers!
Make sense?
Now, here's the rub…
If you've got a lot of people in your group, how can you?
Because even using social media today, it's difficult to keep up with everyone and everything.
One upside is that with the tools available today, you can create automation, which allows you to work with people in a group setting.
However, it doesn't matter if you are working offline or online, or a combination of the two…
80% of production is always going to come from 20% of people.
And you MUST spend the majority of your time with those that are going to be responsible for the majority of the leadership and production in your team.
If you don't have systems in place to work with the bulk of the people in a group setting, then you're not going to have enough of YOU to make anything work.
Which brings us to…
The role of social media in building systems
Online groups—such as Google+ in the past, but more so Facebook now—are enabling people to build efficient systems for recruiting, building community, and helping people to get moving in their businesses.
You can create a Facebook group, for free, and invite people from all over the world to learn more about your business.
Here's how a group can benefit your sales process:
You could do a Facebook Live (or upload a prerecorded video) for everyone who joins your group
Leaders in your group can be available to help new people and answer their questions
You can add training resources and create a "library on demand"
Your group could also be a mentor or peer on demand, creating a community where nobody feels alone
You could announce an "all hands on deck," if you need to do a time-sensitive update
New people can bring their new people to get quick, 24/7 support
Those are just a few ways to leverage groups.
Plus, everyone is on Facebook these days, so you wouldn't even have to ask someone to join—they're already there; you just need to invite them to join your group.
It is a one-stop shop and it doesn't get any easier.
But here is the thing…
There's always the "human factor"
Because although it's easy to do, it's easier NOT to do.
Here's what you need to watch out for…
People can become disposable, since there are so many people out there.
And although it is easier to engage people using social media, many people will tend to be left behind.
You need to guard against this.
Because to excel in network marketing is to…
Always remember it's about people!
In Lisa's words…
"People are not numbers, but it's a numbers game."
When you lose sight of people, which can happen when technology can bring so many people to you…
This can, in the long-term, be seriously detrimental to your business.
How can you be effective using technology…
…while still focusing on the fundamental processes that will continue to work?
The top earners in network marketing who have been successful for a long period of time, all do the same things.
They…
Follow a proven process
Have a strategy
Create community
Leverage technology and people
Focus their energy on people who are ready to go
Inspire, listen, and give tremendously to the right people
Know where to invest their time for maximum impact
And, most importantly, they use their time wisely, because time is your greatest asset!
And on that note, my final tip relates to leveraging your time as productively as possible.
Over ten years ago, although I had a lot of success doing 1-on-1s, home meetings, and hotel meetings…
I found it extremely inefficient, and, not to mention…
Downright painful to introduce the business to negative friends, family and strangers I'd prospect!
Yet, by happenstance, I discovered a process to build my business online, which…
Didn't require me to talk to my friends and family EVER again about my business (unless they wanted me to)
Allowed me to attend family events, social gatherings, and be out in public, without ever having to worry about prospecting anyone or walk around with a hidden agenda
Attracted people from the cold market who were HIGHLY interested in speaking to me about my business
As in the dishwashing example above, the process for being successful in network marketing didn't change…
I just found a more efficient channel, which I was able to successfully use to attract people to me everyday and have conversations with people whom were already interested in what I had, and were positive about the industry in general,
Don't know about you, but I like when (interested) people reach out to me, instead of me having to reach out to (mostly disinterested) people.
Today, I teach this process, known as "attraction marketing," via my FREE 10-Day Online Recruiting Course, which you can access by clicking here!
This is the exact information I stumbled upon over 10 years ago that allowed me to quit my job within 2 years, and earn in excess of $14 Million in gross income since.
In my free course, you'll learn the exact online business building processes I use to passively generate 300–500 leads per day, 30–50 customers per day, and recruit 70–100 new serious business builders into my business each month.
I can't promise you the same results, because, well…I frankly don't know what you'll do with the information!
But if you are motivated and driven, I know this could quite possibly be the thing that helps you have a breakthrough in your business (like it was in mine).
So if you're ready to get started…
Simply click here and I'll gladly give you access to my 10-day bootcamp.
And if you found this content helpful, I would love to read your comments below!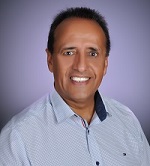 Moni Arora's Blog
Facebook
Linkedin
Twitter
Email Me
P.S. If you found value in this blog post please LIKE, COMMENT and SHARE with someone who can benefit from this.
P.P.S. If you are still looking for a profitable home business and would like to be mentored by me Click Work With Moni
Featured Services To Boost Your Business

Are You A Network
Marketer?
Free 10-Day Online Recruiting Course Shows You How to Recruit – Rejection Free!
Click Here To Learn More!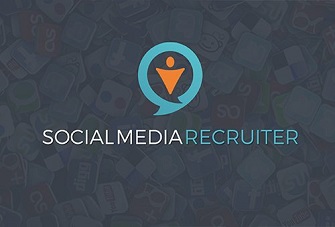 Learn How To Recruit
Using Social Media!
Create A Massive Recruiting Surge In Your Business With Social Media…
Click Here To Learn More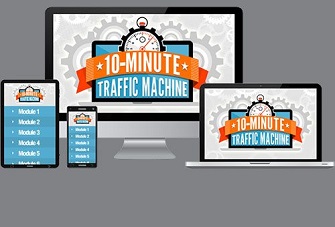 Do You Want More 
Traffic & Leads?
Discover the Simple Method We Used to Produce a 1348% ROI on Our Advertising.
Click Here To Learn More!