On my blog my aim is to constantly bring value to Network Marketers and Entrepreneurs looking to build their business faster using the Internet. I have a policy of publishing articles from authors I value and respect. Today's guest blog post is from my good friend Julie Burke talking about Building Your Personal Brand.
Branding is a HUGE part of successfully building your network marketing business online.
In fact, if you're using the Internet to prospect and recruit, it all starts with your brand.
And in the video below you'll discover just how powerful it is to build a brand based around YOU.
I work with clients all the time who are nervous about starting their own Facebook fan page.
And hey, I get it.
Less than a year ago, I started my fan page (just like everyone else) with an audience of zero—zero!—and it can feel defeating at first.
But hang in there, because your brand helps your audience get to know you, your voice, and how you operate—what you're all about and stand for.
This is essential for building trust (which directly leads to new prospects and recruits).
What did I do to brand myself?
Well, I branded myself as being an expert in network marketing, but I initially had some hangups over this label.
Look, you don't need to make a million dollars to be an expert in something, you need to understand this.
That was one of the things holding me back for a really long time.
I had to work through my "stuff" with my mentors to get over the fact that you don't need to make a million dollars a year (or whatever) to be an expert in something.
No matter who you are you can teach; you can offer value.
So don't let limiting beliefs get in your way.
Here are the 3 reasons why you should start building your brand today!

When I created a brand, I began improving my recognition.
FYI, my personal brand is "Create Success with Julie."
But that wasn't what I originally wanted.
Unfortunately, julieburke.com was taken; the owner wanted $20,000.
No way!
So I was like…
"Well, what do I want for my community? I want to help them create success."
So I picked createsuccesswithjulie.com, and I started branding myself.
How to create recognition
I've been in network marketing for a little over four years now, and I was using my personal page in the beginning.
Before I had my fan page, I started branding myself as just being a mom—a mom who was really into healthy eating and healthy living for my children.
My company's in the health and wellness niche; it's my passion.
I'm very into yoga, training, and just being healthy.
The tips I was providing on my personal page branded me as a "crazy mom," somebody who wanted to have a healthy family and raise healthy children.
Obviously, you don't have to build your brand using a Facebook fan page, but I'm a big fan (no pun intended) because you can actually target (and exponentially grow) your audience using boosted posts.
Brand recognition comes as you keep providing value to your audience
Here's an example of brand recognition…
I owned a Jimmy John's franchise and it has well articulated branding.
If you're not familiar, Jimmy John's is a sandwich shop, it's really big in the states, and their tagline is, "Subs so fast you'll freak."
They used this tagline in their commercials, on the radio, etc., and everything was, in fact, freaky fast.
That's brand recognition.
It's simply a concept or idea you become associated with.
You've got to find your angle too, because you're not branding your company or your product, you're branding YOU.
How do you create trust with your brand?
Well, depending on how long you've been following me, you might feel like you already know me (even if we haven't met yet).
But we have an opportunity to build a relationship and get to know one another online.
And what you'll notice when you put yourself out there is that people will truly feel they know you on a certain level before you've ever spoken one-on-one.
It's really pretty amazing and I absolutely love it.
This builds tremendous trust.

When people get to know and trust you, they're going to follow your recommendations.
Here's an example:
I bought a new vacuum and posted a picture of my husband holding it and said that this was the best vacuum ever.
It was so funny, because I had 16 people go out and purchase the vacuum, and take pictures with it and tag me or send me a private message.
Branding builds such relationships.
Once you build recognition and trust, your brand will bring you customers
Does this apply to any business?
Of course.
Maybe you sell makeup.
So do makeup tutorials and show off your favorite stuff.
You're not plugging your company, you're just showing people how to do something, or teaching them something new about how they can improve their skincare.
Or maybe it's travel on a budget, or how to use a certain type of oil.
Maybe people don't realize there's all these different ways you can use this one oil.
Obviously, you've got to base these tutorials around whatever your company's product is.
Maybe you work in health and wellness, and your product is shakes and there's several different ways you can make the shakes or protein balls, so you can share a recipe or demonstration.
Break out of your shell!
Branding is huge when you're branding yourself by offering value.
I'd always heard people, like my mentors, say branding is super important.
But it wasn't until I actually took the information and applied it that I actually said, "Okay, now I get what you're talking about, now I understand the value of branding."
So, there you have it—why you want a brand and my tips on branding.
I say it all the time…
Just do you, be you, be who you are, and people will follow you for that.
Don't try to emulate anyone else (because you can't); you have to have your own voice.
Now go out there and be yourself!
And if you found this post valuable, please share it with your team.
Now, while you're still here, let me ask you this…
Do you need help finding prospects on social media?
Because if you're just starting out in network marketing, or are just starting to put time into building your social media presence…
Then you might like a tool I created to help out other network marketers who need to kick start their social media efforts.
It's called Social Media Recruiting Frenzy, and it's 100% free.
It includes word-for-word scripts, example posts, plus some "dos and don'ts" around Facebook, so you can instantly be more effective with your sponsoring and recruiting online.
…all without being "spammy," without pouncing on people, and without running an infomercial on your page.
You'll discover the exact method I used to personally sponsor 270+ reps and grow a team of 8,300 distributors, all from the comfort of my home, in just 3 years.
In fact…
These strategies create such explosive duplication, that for every person I sponsored, my team would grow by an average of 30 people in depth each time.
Ready to learn more?
Then make sure you click here and grab your free copy today!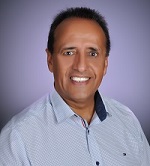 Moni Arora's Blog
Facebook
Linkedin
Twitter
Email Me
P.S. If you found value in this blog post please LIKE, COMMENT and SHARE with someone who can benefit from this.
P.P.S. If you are still looking for a profitable home business and would like to be mentored by me Click Work With Moni
Featured Services To Boost Your Business

Are You A Network
Marketer?
Free 10-Day Online Recruiting Course Shows You How to Recruit – Rejection Free!
Click Here To Learn More!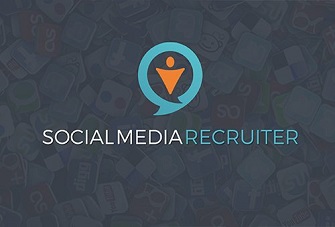 Learn How To Recruit
Using Social Media!
Create A Massive Recruiting Surge In Your Business With Social Media…
Click Here To Learn More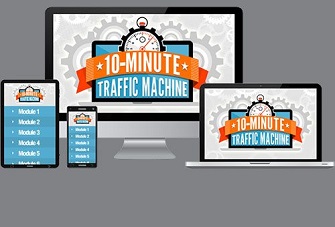 Do You Want More 
Traffic & Leads?
Discover the Simple Method We Used to Produce a 1348% ROI on Our Advertising.
Click Here To Learn More!