Join Moni Arora's Team

WANTED:

Motivated & Fun People To Work With
OPTION 1 – Are You Open To A New Home Business? CLICK HERE If You Are Not Getting The Right Support, If You Have A Feeling You're Not In The Right Company, If You Are Frustrated With The Lack Of Success, If Your Upline Is Not Helping OR If You Are Open To Exploring Your Options.
OPTION 2 – CLICK HERE If You Are Happy With Your Company But Would Like To See The Ultimate System To Generate Leads, Build Your List, Make Sales & Recruit New Team Members Into Any Home Business, Earn Even If They Don't Join Your Primary Business!
Can You Relate
to being at a point in your life where you…
Want to stop working so hard and start enjoying more?
Want to be able to do the things you want to do, when you want to do them?
Want to eliminate all financial concern?
Well, you're not alone – these are very common and reasonable things to want …
How I Can Help?
I help Network Marketers and Entrepreneurs grow their business faster using the Internet and Social Media
I help Network Marketers and Entrepreneurs to create systems to help grow their brand online and generate more leads
If you're someone who: is Coachable, is a Go Getter, has a No Excuses Attitude, Wants to Build a Global Business from home and are generally fun to work with, follow the instructions below: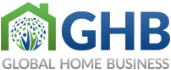 Doing Business
& Having Fun!
It's ALL About TEAMwork!
Together Everyone Achieves More!