On my blog my aim is to constantly bring value to Network Marketers and Entrepreneurs looking to build their business faster using the Internet. I have a policy of publishing articles from authors I value and respect. Today's guest blog post is from my good friend Julie Burke.
Having recruited 80% of my team of 8,300 distributors using Facebook, I get a TON of questions about how to use social media to find hot prospects and build a network marketing business.
Recently, a fan reached out and asked:
When using Facebook, do you ever assign your friends to different "groups" within your friends list—like a list for "weight loss," a list for "prospects," a list for "customers"—or do you just keep your friends list complete? 

Is creating separate lists a better way to target potential prospects?
So, in the video below, I'm going to walk you through how I've been targeting my prospects and growing my network marketing business on Facebook…
If you'd like to discover the exact methods I used to personally sponsor 270+ reps and grow a team of 8,300 distributors, all from the comfort of my home, click right here to grab a free copy of my "Social Media Recruiting Frenzy!"
Okay, so do I create separate friend lists on Facebook?
No, I don't.
I keep them all together.
Now, I do know some people who separate their lists.
So for those of you in a network marketing company, with multiple solutions, you can do that if you want.
However, I don't.
And here's why…
I don't make a "weight loss" friends list, for instance, because…
Who am I to say who wants to lose weight, or not?

Similarly…
I don't do an "energy" list,
I don't do a "healthy aging" list,
I don't do a "wealth creation" list, and
I don't do a "fitness" list.
And these are ALL things my company has solutions for.
But if I were to segregate those people out—out of thousands of friends—how do I determine who wants weight loss, or energy?
I mean, I feel like everyone wants more energy, right? 😉
Who's to say who wants healthy aging solutions?
I know people who are 30 looking to age healthily.
It's not just Baby Boomers.
And, super importantly…
Who am I to say who my potential business builders might be?

So, again, my answer is, "no."
I don't create separate lists.
And on top of that, and this is probably the most important reason…
If someone sees one of my posts, and they like or comment on it…
They may or may not be ready to take action in that moment.
However, their friends are also going to see my post in their News Feeds, because of that interaction.
Now those people are going to see a little bit of what I'm up to.
And surprise, surprise…
I have recruited and enrolled SO many people who didn't know me…
…but saw my post because of their friend's activity.
Neat, right?
So that right there is the primary reason why I don't separate my friend lists.
So you have to think carefully if you want to spend the time and energy to separate your friends…
And determine if that's actually necessary (or beneficial) for you and your business.
I can't answer that question…
You have to do what's right for YOU!
But always keep in mind that you don't want to limit who sees your message.
And if you separate your friend lists, and you only deliver your message to certain lists, then you are limiting who you reach.
Also, and I know this might be a concern…
If people don't want to see your post, well, they can move right along.
No biggie.
Sometimes in my posts I'll call out certain people.
I'll say…
"This is for those who are looking for weight loss only."
I like to do that, because it may pique people's interest, and they will know it is specifically for them.
So there you have it!
If you found this post valuable, please share it with your team – especially to those who may need help knowing what to post and how to post it.
While you are still here, let me ask you this…
Do you need help finding prospects on social media?
If you are just starting out in network marketing, or maybe you are just starting to put time into social media…
I created a tool to help out other network marketers who need a kick start to their social media efforts.
It's called the Social Media Recruiting Frenzy, and it's 100% free.
It includes word-for-word scripts, example posts, plus some "dos and don'ts" around Facebook, so you can instantly be more effective with your sponsoring and recruiting online.
…all without being "spammy," without pouncing on people, and without running an infomercial on your page.
You'll discover the exact method I used to personally sponsor 270+ reps and grow a team of 8,300 distributors, all from the comfort of my home, in just 3 years.
In fact…
These strategies create such explosive duplication, that for every person I personally sponsored, my team would grow by an average of 30 people in depth each time.
Ready to learn more?
Then make sure you click here and grab your free copy today!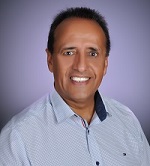 Moni Arora's Blog
Facebook
Linkedin
Twitter
Email Me
P.S. If you found value in this blog post please LIKE, COMMENT and SHARE with someone who can benefit from this.
P.P.S. If you are still looking for a profitable home business and would like to be mentored by me Click Work With Moni
Featured Services To Boost Your Business

Are You A Network
Marketer?
Free 10-Day Online Recruiting Course Shows You How to Recruit – Rejection Free!
Click Here To Learn More!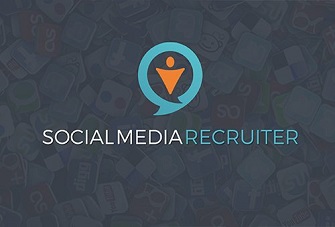 Learn How To Recruit
Using Social Media!
Create A Massive Recruiting Surge In Your Business With Social Media…
Click Here To Learn More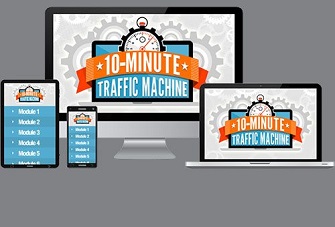 Do You Want More 
Traffic & Leads?
Discover the Simple Method We Used to Produce a 1348% ROI on Our Advertising.
Click Here To Learn More!