On my blog my aim is to constantly bring value to Network Marketers and Entrepreneurs looking to build their business faster using the Internet. I have a policy of publishing articles from authors I value and respect. Today's guest blog post is from my good friend and mentor Ferny Ceballos who is offering A Warning if You're Building Your Network Marketing Business Online.
When you venture off to do something different, you're going to meet resistance.
This is as true in business as in life.
And network marketing is certainly no exception.
So to help you avoid any trouble with your company or your upline, this post is a preemptive warning for anyone building their business online.
My focus is to detail how you can mitigate any potential issues in advance.
This is especially important if you're already producing a significant income with your company, because you obviously don't want to do anything to compromise that source of revenue.
So to kick things off, let's start with something that should be obvious…

Bottom line: you agreed to your company's policies when you signed up to be a distributor.
You should have read them then, of course.
But if you didn't, you need to go back and read them now.
Policies vary from company to company, so don't assume they're the same as another company you may have worked with in the past.
Some companies are such dinosaurs, unfortunately, and are so "old school," that they won't let you do anything aside from your network marketing opportunity.
In my opinion, you don't want to be tied down to a company with that policy.
So if you're brand new in a company like that, I suggest looking around at other options.
But, if you already have a significant income, then you're going to have to give your future plans some serious thought.
You'll want to reflect on your options and ask yourself…
"Is it worth it to go online when I have an income to lose and my company policy doesn't support online activity?"
You may decide, "No, not worth the risk."
Conversely, you may instead decide, "Yes, I want to go online and build my personal brand."
It's your choice.
Now, if your company's policies are restrictive, but you decide to go online anyway, I'm going to give you some tips that might help you stay out of trouble.
But first, you'll need to know what you're dealing with…
Does your company allow you to build (anything) online at all?
Do they allow you to build a brand in a related niche?
Are you planning to build a brand around network marketing, or build a following in, say, health and wellness, or another niche?
If so, do they see that as a conflict?
Some companies are okay with you building other opportunities and some are not.
This should be clearly stated in their policies.
Note that some companies may view affiliate marketing as another opportunity (though they shouldn't).
So be extra vigilant and…
Read all policies as they relate to another opportunity
Pay attention to whether you're allowed to do any form of affiliate marketing, which is promoting other people's products on the Internet and thus earning multiple streams of income.
It's going to be pretty cut and dry in terms of what they allow and what they don't.
You're going to have to make some business decisions as to how you want to move forward.
Not emotional ones, but business decisions as to what you want your future to look like, so you can answer the question…
"Does my company fit into the equation given their policies?"
This can be a tough crossroads in certain instances.
But it's necessary to move forward.
And if you are ready to move forward with building your business online, I'd like to invite you to sign up for my FREE 10-Day Online Recruiting Bootcamp, where you'll gain the knowledge to create an automated selling and prospecting system to attract highly-interested prospects to your product or opportunity online.
Next up…

Here's another important question:
Does your upline spread misinformation?
Because you must distinguish between actual policy and misinformation.
If your upline is not open to building online, and they are "anti-Internet," it can make your life hard.
You know the type I'm talking about…
They just opened a Facebook account last year, they barely know how to use it, and they look silly on social media.
Thus, it doesn't work for them, so they assume it doesn't work for anyone.
And if they're clearly anti-Internet, they're going to push you not do it yourself.
They think, "the Internet is the devil."
So they're going to spread misinformation and tell you how you might get your account shut down.
This may or may not be true.
Again…
Read your company's policies to know if your upline is telling you is the truth
You also want to look at how influential a particular person in your upline is.
How much sway do they have with the company?
In some cases they have a lot; in some cases they don't.
So be familiar with both your company policies and your upline.
Next, here's a very important way to avoid problems when building online…
This is a matter of integrity.
Whatever you're doing—maintain a strict policy that you're not going to sell or try to solicit people from your company.
Yes, this includes marketing other products and affiliate opportunities to them.
So if someone in your company approaches you asking for help related to building online, the wise thing to say is…
"Sorry, there is a conflict here. I want to be at integrity with our company's policies, so I can't sell you anything that's related to these markets and so if you want to check it out, go to the home page of xyz affiliate program or talk to this person…"
Make no mistake, I'm 100% suggesting you…
Refer them to someone else!
I know it's going to be really hard for you to give up that sale.
Some people demand a leader, so you'll want to help them.
And you might take on the risk, especially if you're not making much of an income in your network marketing business, because you wouldn't feel you had a lot to lose.
You might also just be a rebel and want to do things their own way.
I get it.
And I understand the desire to want to help somebody even if they're in your company.
If you're really committed to their success, you might even feel like…
"Hey, there's no one else that's going to help them more than me."
I get that mindset, but these are some of the decisions you have to make.
So if you want to stay on the safe side…
Don't sell anything to anyone in your company!
Don't sell them your products training.
And don't sign them up for any affiliate programs—even if they approached you.
You can actually go so far as to put a disclaimer on your website saying you can't work with anyone in your company, due to a conflict of interests.
Bottom line…
Refer them to someone else and avoid any potential conflicts.
Next up is a strategy most have never considered…
A personal alias is a brand run under an pen name or persona—so it's you, but it's not you.
For example…
Eben Pagan has been in the Internet marketing space for a very long time.
He started another business called "Double your Dating" – it's a dating niche and he did it under an alias called David DeAngelo.
It was still him on camera, but he used an alias name.
It was a way to create a different Google search term and separate his name from his dating brand.
That way he could create entrepreneurial training in the Internet marketing space and it wouldn't get intermingled with his products in the dating niche.
You can create two separate brands this way
I know a few people that have done that and they've done it successfully.
You can choose to work under an alias if you think it's the right choice for you.
It creates a clear line of distinction, so if there are any issues you can demonstrate that you legally tried to separate one business from the other, by operating under a different brand.
The final thing that I'd recommend when trying to avoid potential issues is…

People like to fall in love and commit to their company no matter what, I get it.
I was with an old company that had very archaic policies, but I also wanted to be the first to use online methods.
And I was so committed to making the Internet work for this particular company, I said…
"I want to be the first; I want to show them that it works and then hopefully they'll see the light and follow my lead."
But unfortunately, that's not how it usually works.
Most big companies don't care about how much money you're making for them.
They care about their bottom line collectively as a whole, and if it ain't broke as a whole, they're not going to try to fix it
And they're going to try to protect their business, first and foremost—as they know it.
That becomes the conflict between the company and the lonely distributor (or even an upline member who's a top earner).
Their priority will always be about their bottom line
…not your bottom line.
That's tough to admit, but it's just business.
They're protecting their income and they're not going to make any changes that might radically affect their business.
They're operating from a scarcity standpoint.
And especially if they're building internationally, and they don't really need the US business, that becomes a tough obstacle.
So, be with a cool company if you're going to build online.
It helps a ton.
To recap…
Know your company's policies
Know your upline
If you choose to go against your company's policies, consider using an alias to show you created a separate brand
Choose your company carefully and join a cool company
Don't sell to people working within the same company!
Again, I know that's last one is tempting because you have a following in your company and you want to basically take advantage of that.
But some companies are cool with that, and some are not.
Now, here's my take on the online dilemma; in my opinion…
Building online is the best security you can create for your business
Make no mistake, though…
It may create some conflicts or issues, depending on your upline and the company.
But it's totally worth it.
I've personally made millions of dollars online and I have control of all the income.
So consider your options…
Maybe you may want to build a Facebook following?
Maybe you want to sell affiliate products?
Or maybe you want to sell your own training programs?
No one can take these potential streams of income from you!
When you build an email list, with a personal brand in whatever market or niche that's related to what you're doing, you've created the ultimate security.
Why?
Because you own your brand
No affiliate program is ever going to kick you out or get upset because you're promoting some other affiliate program.
That's not the way affiliate programs work.
You don't have the same worries with that stream of income.
If you decide to do mentoring or coaching as a direct selling trainer, or in the health and wellness niche, it's not a problem.
The income is yours.
The more streams of income you add, the more security you have.
For me, the risks outweigh the rewards.
And ultimately, that's how you're going to attain true freedom.
Remember…
With a network marketing company, you're still an employee!
You don't own anything.
The only thing you receive is a paycheck.
You don't even own your downline, your company owns your downline; they're not going to give you dominion over your downline.
Trust me, if they decide that you're no longer a fit and they decide to cancel your account, you can't take your down line with you.
And if you try to solicit them they will bring the hammer down on you.
You have no control.
But if you sign up for my free online recruiting bootcamp, I will show you how to change your situation – and in turn, your life.
You will learn how to create your own personal brand.
And you can go deeper into all these subjects and decide for yourself if building online is for you.
You'll discover how to…
Get more leads,
Use Facebook ads,
Create your own brand,
Build your own following, and
Assure a secure income—no matter what happens with your network marketing company.
So if you're ready to start learning the ins-and-outs of the entire online business-building process…
Then I highly recommend you sign up for my free online recruiting bootcamp.
You'll learn the exact online strategies I use to passively generate 300–500 leads per day, 30–50 customers per day, and recruit 70–100 new serious business-builders into my business each month.
These are the same methods I've used to create a world-wide brand and over 14 million dollars in revenue.
So if you're ready to get started…
Simply click here and I'll gladly give you access to my 10-day bootcamp.
And if you found this content helpful, I would love to read your comments below!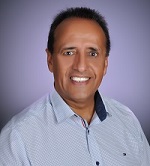 Moni Arora's Blog
Facebook
Linkedin
Twitter
Email Me
&nbsp
P.S. If you found value in this blog post please LIKE, COMMENT and SHARE with someone who can benefit from this.
P.P.S. If you are still looking for a profitable home business and would like to be mentored by me Click Work With Moni
Featured Services To Boost Your Business

Are You A Network
Marketer?
Free 10-Day Online Recruiting Course Shows You How to Recruit – Rejection Free!
Click Here To Learn More!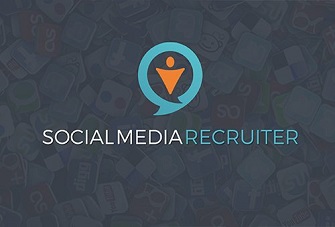 Learn How To Recruit
Using Social Media!
Create A Massive Recruiting Surge In Your Business With Social Media…
Click Here To Learn More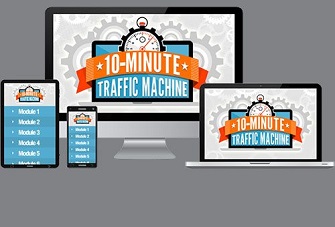 Do You Want More 
Traffic & Leads?
Discover the Simple Method We Used to Produce a 1348% ROI on Our Advertising.
Click Here To Learn More!