In this blog post I am going to do a review of Attraction Marketing Formula by Ferny Ceballos. For complete transparency I want to tell you upfront I am now an affiliate of this product as I am very happy with this product.
I purchased the Attraction Marketing Formula, studied it and applied the ideas and techniques I learned to grow my Network Marketing business. The ideas in this eBook completely changed my business for the better and I know Attraction Marketing Formula will help you too.
I first came across Attraction Marketing around 8 months ago (August 2106) when I purchased the eBook. In fact my main reason for buying the book was actually the FREE Bonus that was being offered of Ignition Coaching Implementation Program.
This unique program is designed to help people hit the ground running and put everything they discover in Attraction Marketing Formula into action with the help of a business coach.
Ignition Coaching Program came with THREE 1-on-1 calls with a marketing expert to help take action and implement every step of the process.
I took what I learned from Attraction Marketing Formula and the coaching program to build a successful online business. I owe my online success to this one book and the coaching program.
If you have not heard of Attraction Marketing it is simply a process of promoting yourself, positioning yourself as an expert in your niche, teaching others and providing value so people are attracted to you and contact your first. Think of it like selling by education instead of selling as a salesperson.

In the online world I am sure you have seen many people selling the next best thing since sliced bread. There are countless ideas and programs for making money online. Most of these ideas suck, some are good and few are great. One thing you can be sure of and that is the people who excel at promoting any or all programs online understand and apply the principles of Attraction Marketing.
In business people like to do business with people they know, like and trust. In other words people like to do business with someone they believe is an expert, a professional, basically someone who knows what they are doing. People want to work with the best of the best!
Attraction Marketing Formula Review
Getting back to the Attraction Marketing Formula review. The course is not just good but in my opinion excellent. It is very well written and easy to read. I am a slow reader and it still only took me around 3 hours to read and understand the ideas presented in the book. I am sure if, like me, you take the time to learn AND apply what you learn it will help you too.
The Attraction Marketing Formula book comes with a 30 day money back guarantee so there really is no risk in trying it out.
At this point you may be wondering who the course is designed to help.
In my opinion all business owners MUST understand marketing and can benefit from Attraction Marketing knowledge contained in the book. However, in particular the following people will benefit the most from this book:
Network Marketers

Affiliate Marketers

Internet Marketers

Professionals

Real Estate Agents

Bloggers

Entrepreneurs

Salespeople, etc
What's in the Attraction Marketing Formula Course?
Attraction Marketing Formula comes as an eBook in pdf format ready for you to print or read on your PC. After purchase you can download immediately and in the 184 pages here is a breakdown of what each chapter covers:
Chapter 1 – Introduction
Chapter 2 – Using the Internet to Automate Your Lead Generation & Downline Building
Chapter 3 – How to Brand Your Business and Get Thousands of People to Trust Your Every Word
Chapter 4 – What Doing Your Laundry Can Teach You About Building Your Marketing Pipeline
Chapter 5 – The "Magic Slot Machine" – How to Profit from Your Prospects Even if They Never Buy Your Product or Join You
Chapter 6 – How to Do the Market Research Which Will Give You a Totally Unfair Advantage Over Your Competitors
Chapter 7 – Cyber Real Estate – The Secrets to Staking Your Claim on a Valuable Piece of '.COM Terrain'
Chapter 8 – How to Build the Doorway To Your Online Empire and Start Generating Endless Leads
Chapter 9 – How to Use Email Automation to Grow Your List, Relationships and Bank Account
Chapter 10 – Final Thoughts
10 DAY FREE BOOT CAMP
If you decide to purchase the Attraction Marketing Formula or not you can still get access to the 10 Day FREE Boot Camp. This is what comes in the Boot Camp:
DAY 1: 'Shotgun' Marketing vs. 'Sniper' Marketing
DAY 2: Reading Your Prospects' Minds
DAY 3: I Did It for the Cheese
DAY 4: Anatomy of Your 'Mouse Trap'
DAY 5: Marrying Your Customer
DAY 6: 'Dating' Your Prospects
DAY 7: The 'Magic Slot Machine'
DAY 8: Popping the Question
DAY 9: The Fortune is in the Follow Up
DAY 10: WIIFM: What's In It For Me?
The Free Boot Camp will be of tremendous value to you regardless of the type of business you are involved in.
Here are some of things I learned from the Attraction Marketing Formula
How to Build a List and Why List Building is VERY IMPORTANT. As they say "the money is in the list"

How to get people to know, like and trust you

How to Brand Myself

How to create capture pages that are virtually guaranteed to convert

How to generate leads for free

How to use the funded proposal to build my business

How to make money even when people don't join my Business.. and much more!
Try Attraction Marketing Formula RISK FREE – The course comes with a 30 Day Money Back Guarantee.
***** PLEASE NOTE: When you click the link above FIRST TIME to buy you can get it for $27. If you don't buy on your first visit the second time you visit the page the price is $47 ****
CLICK HERE FOR THE FREE BOOT CAMP
I hope you found this review useful.
Until next time.
Moni Arora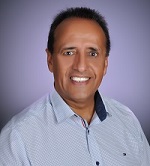 Moni Arora's Blog
Facebook
Linkedin
Twitter
Email Me
P.S. If you found value in this blog post please LIKE, COMMENT and SHARE with someone who can benefit from this.
P.P.S. If you are still looking for a profitable home business and would like to be mentored by me Click Work With Moni