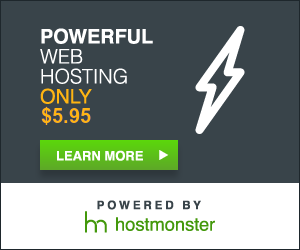 What is Web Hosting?
For anyone new to the world of making websites the first question usually is "What is Web Hosting?"
This question of "What is Web Hosting?" for anyone who works on the internet is easy to explain. Web Hosting is a way to make your website available to all internet users at any time of day or night. Your files (web pages) are stored on a hosting server which is connected to the internet 24 hours per day, 7 days per week making your site available to any internet user at any time.
There are many web hosting companies offering this service at a very affordable price. Over the years I have used many companies however I have ended up with 2 that I use all the time.
BlueHost.com and HostMonster.com
Both these companies are good in my opinion however my personal preference is HostMonster as I have found their customer service to be the best. The Live support is excellent to get answers quickly!
Watch the video now and learn about web hosting and how to set up web hosting.
WordPress Tutorial For Beginners