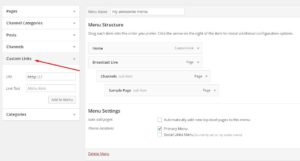 How To Add And Edit Links
There are two ways to make internal links from one content page to another content page in WordPress. One uses permalinks and the other does not. However, the method that does not use permalinks works regardless of whether permalinks are enabled for your site.
watch the video and learn how to add and edit links.
WordPress Tutorial For Beginners
How To Add And Edit Links