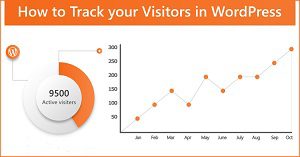 How To Track Blog Visitors
Internet is a very good tool for building relationship if used properly. It is very important to know what is happening with your blog and how many people are visiting your blog. You also need to understand what your blog visitors are doing on your blog in real-time.
There are many plugins you can use to track your blog visitors. The video talks about one such plugin "WassUp", however when you click on Add New Plugin in your admin panel and search using "site stats" you will be presented with many plugins.
Watch the video below and learn how to track blog visitors.

WordPress Tutorial For Beginners
How To Track Your Blog Visitors