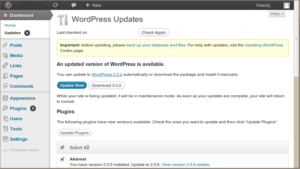 How To Update WordPress
Learn how to upgrade your WordPress to the latest version. This video tutorial will provide you with step by step instructions on how to update WordPress.
WordPress provides a very easy way of installing all kinds of updates, sadly the truth is that sometimes things don't go as planned so before updating it is very important to backup your blog database.
If you are not sure how to do this please watch the video tutorial on how to backup your blog.
WordPress Tutorial For Beginners