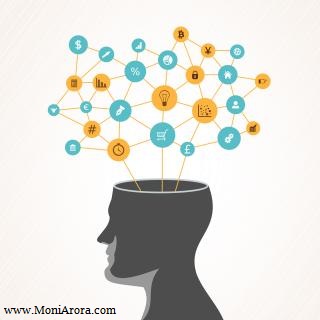 Online blogging started as a way for writers to share their opinions, stories and ideas. As more people read blogs, its potential to earn money grew.
Today, it is one of the most popular ways to earn money online. Successful bloggers earn thousands of dollars every month right at the comfort of their home. The success stories of these bloggers had attracted a lot of people to try online blogging.
Every day, thousands of new blogs are created but only a few of them becomes profitable.
Beginners commit a lot of mistake with their first blogs and sooner or later, they abandon their blogs.
Online Blogging Mistakes
Looking Forward To Earn Right Away – The thousands of dollars bloggers are earning is the result of their hard work. It took them many years before they had reached this amount.Beginners expect this to happen to them in just a few months. Once they realize that this won't happen any time soon, they get depressed and give up. Blogging is not a quick money making scheme. You need time to let your blog mature and your content to pile up.Don't stop writing even if you have low blog traffic. Take this a challenge to improve your blog and attract more readers.
Underestimating Online Blogging – Although blogging looks easy, it is actually a complex task even for writers. Having a passion for writing is not enough in blogging. You need to be creative with your blog designs and organize your layout.People are likely to return to your blog once they see that your themes are appealing. No one would want to visit a dull-looking or poorly laid out blog even if its entries are good.
Being Lazy – A blog needs to be updated constantly. This keeps your readers interested and come back for more. Beginners don't think of it as this way. They think that a couple of blog entries is already enough to keep people interested. After a few entries, they stop and wait for visitors to come by. They may receive good traffic at first but as their entries grow old, no one would read them again.
Expecting Too Much Too Quickly – Beginners expect great things with online blogging but what these people don't know is that even successful bloggers experience bad days. They may earn a lot today but the same thing can't be said tomorrow. It is an unstable source of income during its first years on the internet.
Online blogging is never easy. These mistakes are great reminders on just how hard it is to create a blog. If you have committed some of them, don't give right away. Instead of dwelling on your mistakes, why not take the opportunity to learn from them. You will improve your blog this way.
However, it would always be best if you prevent these mistakes from happening to you by learning what they are and knowing what you are getting into. Success with online blogging depends on how you handle your blog and your attitude towards it as well.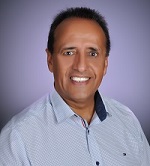 Moni Arora's Blog
Facebook
Linkedin
Twitter
Email Me
P.S. Discover How You Can Quickly And Almost Effortlessly Create Traffic Exploding And Money Making Blog Posts… For FREE!