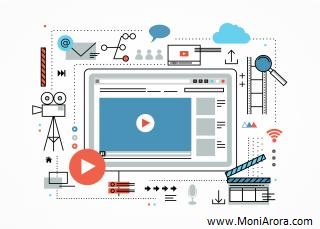 Video marketing has been used widely over the years for marketers and businesses alike to gain leverage against their competition. It has proven its effectiveness in the arena of promotion. And many people have realized just how big of a difference it can make in their marketing campaign. So, if you have the necessary funds, instead of asking why video marketing, perhaps you should ask, why not?
Why video marketing?
Videos are more fun to watch than reading out long blocks of texts. People are more visual and although they may be interested in acquiring information, they are not interested in getting bored. They become more receptive and engaged when presented by a message using a format that they find easy. And below are more reasons why video marketing is an absolute advantage.
A video can paint a million words.
Dr James McQuivey from the Forrester research notes that a video with a minute duration is equivalent to about 1.8 million words. Just think about how long it will take you to complete a text content consisting of 1.8 million words. One thing is for sure, no one can in just one minute. This is why video marketing is a more practical choice, much better than text content. You can achieve the same impact with an excellently made video in one minute range.
More than three quarter of internet users are video viewers.
omScore, which is a group dedicated to accurately measuring user online engagement, reports that there are more than 80 percent of internet users who watch at least a single video in a month's duration. This is why video marketing gives your message a better chance of being seen or viewed.
To paint a clearer picture, let's just look at YouTube Statistics:
The total number of people who use YouTube – 1,300,000,000.
300 hours of video are uploaded to YouTube every minute!
Almost 5 billion videos are watched on Youtube every single day.
A big chunk of this number probably prefers watching funny videos of just about anything. But you should not discount the fact that a considerable number of these people are also looking for worthwhile information. And they prefer obtaining information through videos. That is definitely a good reason why video marketing is worth considering.
Videos can influence.
According to reports, 90 percent of online shoppers seek videos for information before making a decision on their purchases. This is another opportunity that you can take advantage of. You can absolutely use video marketing to present your products in a more visual and entertaining way and it has a higher chance of boosting your online sales.
People are willing to spend at least 16 minutes watching videos every month.
It may take you a minute or less to put your message across on video. But on average, users spend about 16 minutes and 49 seconds monthly. That time is dedicated only to watching videos online. That's according to comScore.
With these statistics, there is no more reason for you to ask why video marketing works.
You should find a way to utilize it and integrate it in your marketing strategy to strengthen your campaign. It does make a huge difference and a positive one at that.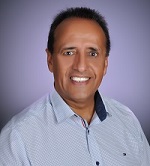 Moni Arora's Blog
Facebook
Linkedin
Twitter
Email Me
P.S. Here's a short word-for-word script that will transform a simple 2-minute video into a RAGING LEAD-GENERATION MACHINE…YOURS FREE!