(Please enjoy this great blog post by my friend and mentor Julie Burke)
Watch the video below to discover the three prospecting questions I used to grow my network marketing business to six figures and beyond—without cold calling, spamming links, doing home parties, or making a list of 100 names.
This will help you authoritatively create posture in your recruiting process while still authentically being yourself.
I get messages all the time from people just spamming their links and desperately trying to recruit me into their business…
…and you know what?
It's annoying!
And the real kicker is when that doesn't work, they get sad, frustrated, depressed, and quit, because "it doesn't work" for them.
Well, I'm here to tell you…
If you're not making a TRUE connection with somebody, then you're probably not going to hear back from them.
Put yourself in their shoes!
If you get messages from someone who doesn't truly care about you, because they're just spamming all about their company and sending you links, how is that going to make you feel?
You're probably going to think…
What the heck! Why would I reach out to them? They didn't even spend the time to try to figure out who I am, and if they even have an appropriate solution for me.
Right?
So instead…
You want to become a solution agent instead of a human "spam bot"
To do this, you want to find the pains or problems your prospects are experiencing and want to solve.
These will help you sift, sort, and qualify your prospects, because not everyone is going to want your solution or opportunity.
And that's okay!
So let's dive in.
Here are the three questions you're going to ask people, starting today…
Question #1: "Are you happy?"
It's as simple as that.
Ask a question that's relevant to your opportunity, such as…
"Are you happy with the way you're feeling in your day-to-day life?"
"Are you happy with the way your body feels right now?"
"Do you have enough energy?"
"Do you feel tired?"
"Are you happy with your travel/insurance agent?"
"Are you happy with your 9:00-to-5:00 job, or would you like more freedom?"
Again, it's as simple as that…
"Are you happy?"
If they answer "no," indicating they are not happy…
Question #2: "Do you have a plan to change that?"
Next ask them if they have a plan to change that.
Most likely they don't, because a lot of people are walking around like zombies, trying to figure out how to become happier, get out of debt, or how they can actually make an impact in the world, and have passion back in their life.
Quick story…
Four years ago, when I got involved in network marketing, I was passionate about health and fitness and I just wanted to help people.
I wanted to feel like I was a "part" of something.
Can you relate?
Maybe that's why you're with your network marketing company?
But I felt like, as a stay at home mom, I lost a part of me, having owned a franchise for eight years and going from working 60 hours a week and running several stores, to nothing.
And so I felt like I lost a piece of me; a piece of my entrepreneurial spirit.
For me it wasn't about the money.
It wasn't about the freedom.
It was about feeling like I was a part of something again.
Little did I know what was going to be ahead of me!
So, returning to our question…
You have to figure out, is this person happy and do they have a plan to change that.
If they answer "no," indicating they do not have a plan…
Question #3: "Do you want to see one?"
Next ask them if they'd like to see one.
And if they say "yes," then you're going to send them a tool.
Don't BE the tool; send them to a website, video, podcast—whatever your company has.
Super simple.
Then show them the plan.
If they say "no," maybe they don't want to see a plan because they're overwhelmed, they can't wrap their mind around it, their daughter is getting married in a week—whatever it is, life happens.
If they're not ready to see the plan, do not show them the plan.
Do not pressure them.
You can always say…
"I understand that right now is not the right time. However, do you mind if I follow up with you in a couple months? Life might be different for you then. You might be looking for some extra cash flow, or you might be looking to get out of your 9:00-to-5:00. You know, I can totally respect where you're at right now, but let me know if I can stay in contact with you. I'd love to be able to reach out to you in a couple months."
The less you say, the better off you are.
Get really good at asking questions, it's better to get your prospects talking.
Again, here are the three questions…
"So are you happy?"
"Do you have a plan to change that?"
"Do you want to see one?"
Keep it simple.
Make it about them.
So there you have it!
If you found this post valuable, please share it with your team.
While you are still here, let me ask you this…
Do you need help finding prospects on social media?
Because if you're just starting out in network marketing, or are just starting to put time into social media…
Then you might like a tool I created to help out other network marketers who need to kick start their social media efforts.
It's called the Social Media Recruiting Frenzy, and it's 100% free.
It includes word-for-word scripts, example posts, plus some "dos and don'ts" around Facebook, so you can instantly be more effective with your sponsoring and recruiting online.
…all without being "spammy," without pouncing on people, and without running an infomercial on your page.
You'll discover the exact method I used to personally sponsor 270+ reps and grow a team of 8,300 distributors, all from the comfort of my home, in just 3 years.
In fact…
These strategies create such explosive duplication, that for every person I sponsored, my team would grow by an average of 30 people in depth each time.
Ready to learn more?
Then make sure you click here and grab your free copy today!
To your success!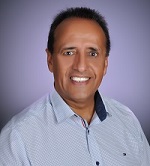 Moni Arora's Blog
Facebook
Linkedin
Twitter
Email Me
P.S. If you found value in this blog post please LIKE, COMMENT and SHARE with someone who can benefit from this.
P.P.S. If you are still looking for a profitable home business and would like to be mentored by me Click Work With Moni
Featured Services To Boost Your Business

Are You A Network
Marketer?
Free 10-Day Online Recruiting Course Shows You How to Recruit – Rejection Free!
Click Here To Learn More!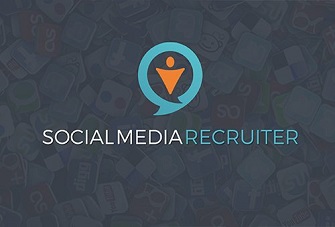 Learn How To Recruit
Using Social Media!
Create A Massive Recruiting Surge In Your Business With Social Media…
Click Here To Learn More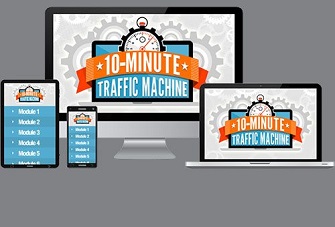 Do You Want More 
Traffic & Leads?
Discover the Simple Method We Used to Produce a 1348% ROI on Our Advertising.
Click Here To Learn More!