In this last blog post on LinkedIn training you will learn how to use LinkedIn Ads to generate leads.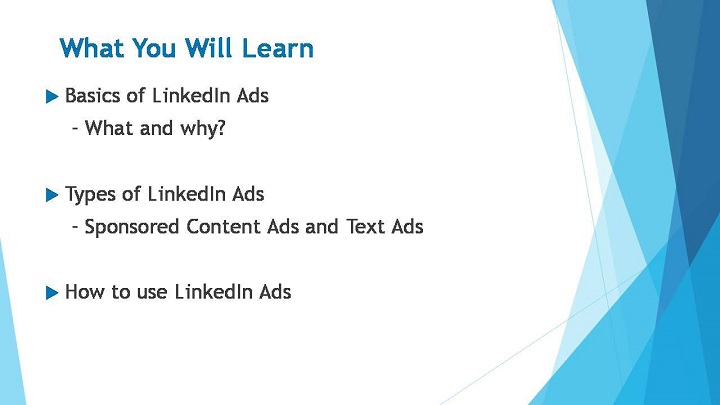 Before we start, let's take a look at the simple breakdown of what you will be learning. In this module, you will learn about the basics of LinkedIn Ads – what is it and why you should use it. I will also explain to you the two types of most commonly used LinkedIn Ads – which are the Sponsored Content Ads and the Text Ads. I will then guide you through how to create and use your own LinkedIn Ads for your business to generate leads.
So let's get started! What is a LinkedIn Ad?
LinkedIn Ad is a self-service advertising platform where advertisers can deliver highly relevant and targeted messages to its audiences.
LinkedIn Ads can be very useful to gain high converting leads and help expand your business. Here's two main reason you should use LinkedIn Ads for your business.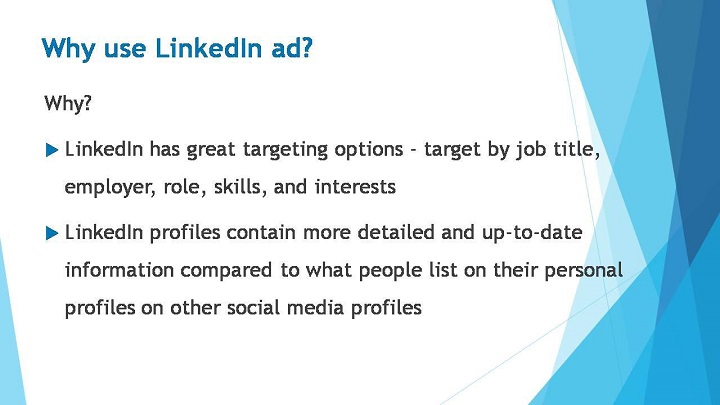 LinkedIn provides great targeting options. This includes the ability to target its audiences by their job title, employer, role, skills, and interests.
LinkedIn profiles contain more detailed and up-to-date "professional" information compared to what people list on their personal profiles on other social platforms.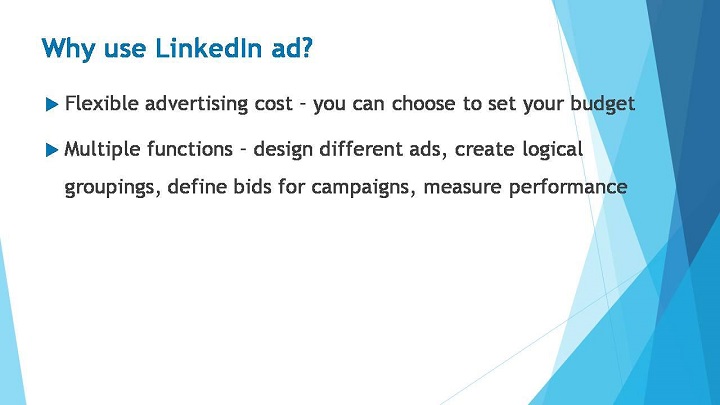 This platform allows you to set up ad accounts whereby you can control the total advertising costs by setting a campaign start and also end date. This way you can estimate and plan your maximum daily budget. You have the choice to spend as little or as much as you would like, it all depends on the allocated budget that you set.
In addition, LinkedIn's self-service advertising platform has a similar concept to those offered by Google and Facebook. For example, it allows you to design different types of ads, create logical groupings, define bids for specific campaigns, and measure performance with metrics such as impressions, clicks and conversions.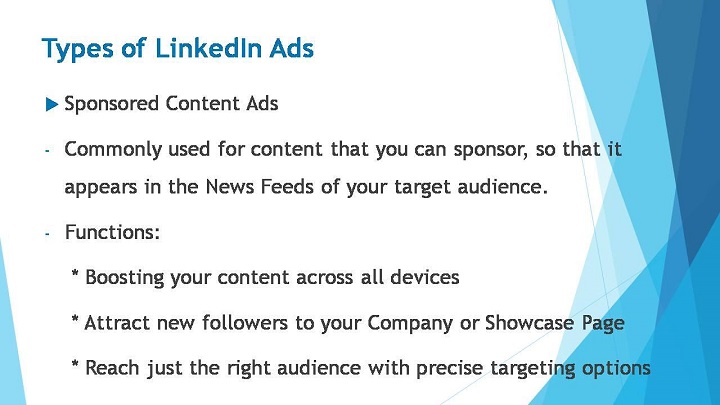 LinkedIn's self-service platform offers two distinct ad types: Sponsored Content Ads and Text Ads. While the two ad formats have some key distinctions, they're both similar in that they offer a complete bid and budget control, precise targeting and content that can drive significant sales and leads for your business. The differences between the two are where they are displayed and how you create them.
So what's the difference between these two ads?
Sponsored Content Ads is commonly used for content that you can sponsor, so that it appears in the newsfeed of your targeted audience. It is similar to newsfeed updates on Facebook.
Sponsored Content Ad has the flexibility of boosting your content across all devices, it gets your message out on desktop, tablet, and mobile. Its advertising mechanism works by attracting new followers to your Company or Showcase Page to reach just the right audience with precise targeting options.
On the other hand, Text Ads appear around the typical web pages that people see while being on LinkedIn. They are similar text advertisement banners you usually would spot on your Facebook page, YouTube or any other common websites.
Text ads are extremely widely used as it can start generating leads within minutes. It is simple to use as you only need to add a compelling headline, description and a 50×50 image. You get to set your advertisement budget according to your preference and you can measure your ad's performance in Campaign Manager.
So how do you create your LinkedIn Ads?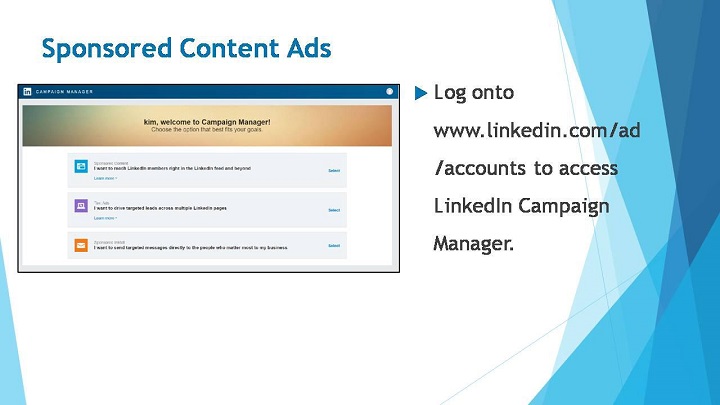 In this step by step tutorial, I will be guiding you on setting up a Sponsored Update Campaign on LinkedIn.
To create a Sponsored Content Ad, you'll need an account linked to your LinkedIn company page or showcase page to create a sponsored update. If you haven't already created an account, you can start by setting up a Business Account through the LinkedIn Campaign Manager.
So once you have created a business account, head over to www.linkedin.com/ad/accounts to access LinkedIn Campaign Manager.
You will then be landed on this page where LinkedIn greets you welcome to campaign manager. Here, you can choose to either use Sponsored Updates and Text Ads.
In this tutorial, we'll be going with Sponsored Updates, so select the first option.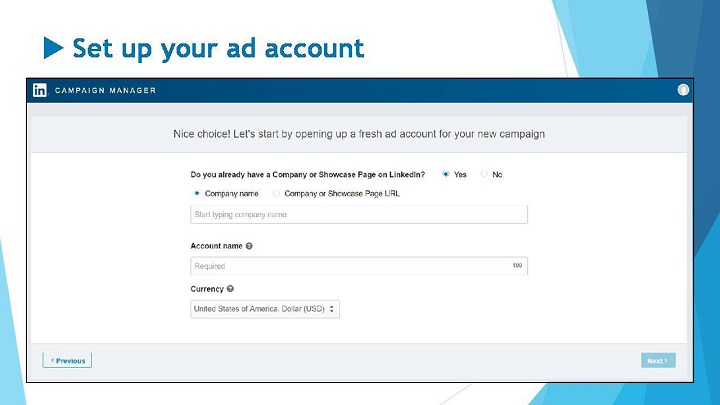 Then you will be required to create an ad account for the campaign.
To create an ad account, you'll need to set up a Company or Showcase Page. You can easily create it within your LinkedIn account whereby it only takes a couple of minutes to fill in the required information and you're done. Then in some basic account information for your new campaign: your company name, your account name, and select your preferred currency.
So now you will be customize your campaign whereby you need to enter a name for your campaign as well as a desired language.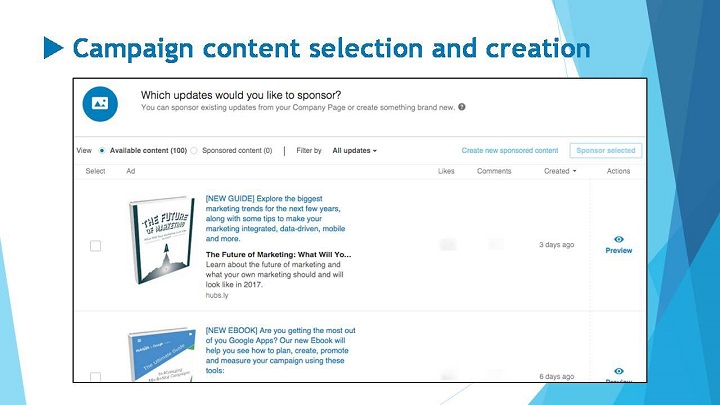 Then it is time for you to move onto the content selection and creation for your campaign.
LinkedIn will offer a list of available contents where you can browse, choose, and determine what content you'd like to sponsor.
Campaign Manager enables you the choice to either sponsor existing updates or create a new Sponsored Update.
If you already have an existing update of your own that you would like to boost, select the corresponding check box, and click Next.
And then, if you would prefer to start from scratch, just select "Create new sponsored content" and follow the instructions.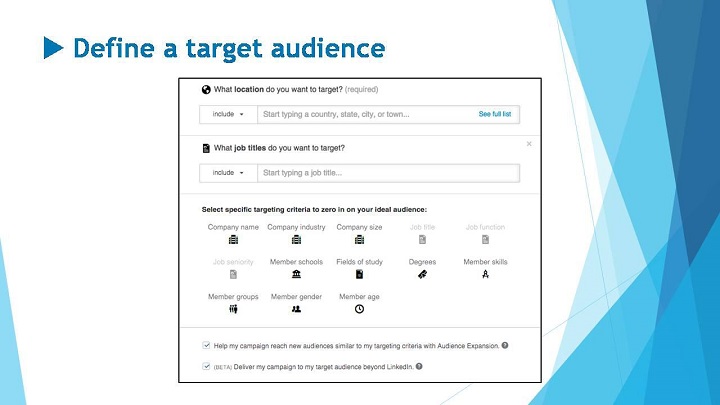 Moving on, you will be prompted to customize the target audience and location of your preference.
You need to determine whom you want your content to reach. LinkedIn Campaign Manager enables you to choose from a number of targeting criteria such as location, job title, company name, member age, etc.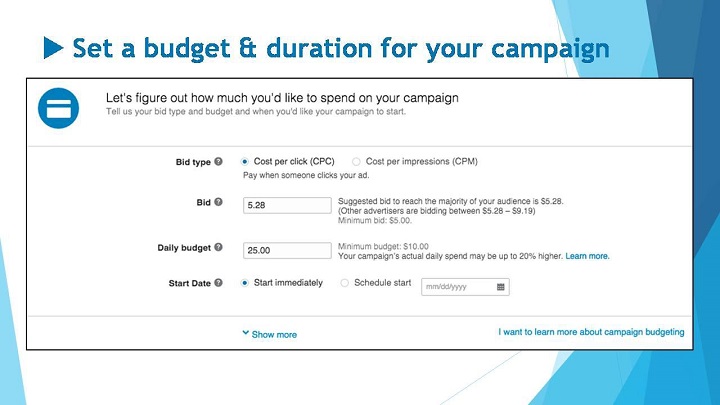 Then lastly, you have to set a budget & duration for your campaign.
You are allowed to select one of two different bid types: CPC which stands for pay when someone clicks your ad. Or CPM which stands for pay when someone sees your ad.
And from there, the Campaign Manager will suggest a bid and daily budget. You can also customize the start date of the campaign as you like.
And you're done! Simple click and launch your campaign!
After launching a Sponsored Update Ad Campaign, you can track its progress in the Campaign Manager homepage under the Sponsored Updates view.
Here's a sample of how the dashboard looks like.
You can track performance metrics, turn campaigns on and off, adjust bids, and make changes to the targeting criteria. You can also track the success of each update and test different formats until you found one that best suits your business.
Watch Video

This is the last blog post on LinkedIn training. Thank you for following up with the posts and I wish you all the best in bringing your business to a higher level with LinkedIn!
If you missed the previous blog posts see links below.
How To Establish Your LinkedIn Profile As An Authority Figure
How To Use LinkedIn To Find Targeted Clients
How To Utilize LinkedIn To Grow Vast Business Connections
How To Optimize LinkedIn SEO To Maximize Traffic
How To Customize Messaging To Expand Your Network
Until next time.
Moni Arora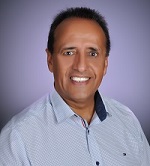 Moni Arora's Blog
Facebook
Linkedin
Twitter
Email Me
P.S. If you found value in this blog post please LIKE, COMMENT and SHARE with someone who can benefit from this.
P.P.S. If you are still looking for a profitable home business and would like to be mentored by me Click Work With Moni