If you're involved in ANY kind of network marketing or direct sales, and you can set aside just ONE HOUR per day to doing a few simple tasks… I'm going show you how to:
Start A Recruiting EXPLOSION
Build A Large

Team

And Create A Wildly Successful Network Marketing Business From Scratch Using Social Media Recruiter
You don't need a list. You don't need an advertising budget. In fact… you don't even need a website.
Sounds a little too far-fetched?
Watch the video below to discover how a stay-at-home mom of two kids personally sponsored 270 frontline reps and built a team of over 8300 distributors on social media—without a website or tech experience!
And more importantly, show you how to finally have success in your business WITHOUT the usual hustle and bustle… rejection… and the struggle almost everyone faces.
I hope you enjoyed that preview of our recent LIVE Virtual Class For Social Media Recruiter.
To access the complete training, click here to learn more about "Social Media Recruiter!"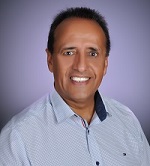 Moni Arora's Blog
Facebook
Linkedin
Twitter
Email Me
P.S.  If you are still looking for a profitable home business and would like to be mentored by me Click Work With Moni